Clients
At PointerFlow, we specialize in helping our clients create incredible brands. We understand the importance of creating a strong brand.
Our Core Services
Our team of highly skilled professionals is dedicated to delivering exceptional services to our clients. We take great pride in our work and strive to guarantee the highest level of quality with every project.
Shopify Development
we offer comprehensive Shopify development services to help your business grow. Our experienced and knowledgeable team of developers are well-versed in the Shopify platform and can create custom solutions tailored to your business needs
Conversion Rate Optimization
Our technical expertise allows us to deliver experiences that are tailored to convert more customers. We understand the importance of creating powerful experiences that meet the needs and expectations of our customers
Social Media Marketing
As a premier agency Boasting over 5 years of experience, our team possesses the know-how and aptitude to assist businesses of all sizes in effectively connecting with and engaging their targeted demographic via social media.
Partners
We are proud to partner with a diverse range of organizations from various industries, from local small businesses to large corporations.
Testimonials
Our clients have consistently expressed their satisfaction with our work. Over the years, we have developed a strong and reliable reputation for providing excellent services and meeting their expectations.
Fantastic work picking up a project that other developers had stalled on. Responsive, clear communication, and solid design work. Would absolutely use again, and likely will (and soon). Highly recommended!
Responded quickly, delivered to the brief and corrected a problem immediately when it was needed later.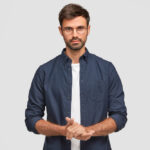 I've worked with Pointerflow a number of times now. Their work is excellent, fantastic support, and always completes the work in a professional manner. I highly recommend the team if you're looking for Shopify work.
Working with Pointerflow is always a pleasure. This is my 2nd project and I'm very happy with the results. Very professional and easy to deal with.
Let's Talk to an Expert
We are proud to be an accredited expert Shopify agency, offering the highest quality of services for our clients. Our team of experienced professionals specialize in Shopify and Shopify Plus development, working in partnership with brands to design, develop, launch, support, and grow their stores.